Curtain Side Trailers (Conestogas)
Use: Best used for hard to tarp loads. Can be used for a variety of shipments.
Very versatile trailers.
We have several conestogas and the dimensions may be slightly different for each.
Useable Space:  L: 52' W: 100-101" H: 102-104"
Maximum Weight: 47,000#
Curtain Side Step Deck (Step Deck Conestoga)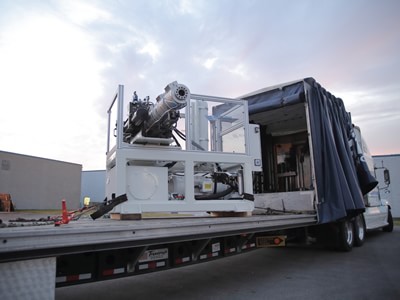 Use: Best used for tall difficult to tarp loads, such as machinery. Many other uses also, very versatile.
Usable Space
Upper Deck: L: 10' W: 100" H: 95"
Bottom Deck: L: 41' W-100" H: 115"
Max Weight: 46,000#
View All Curtain Side Trailer Photos
Contact Info
955 Western Drive, Hartford, WI 53027
(262) 673-6810
Toll Free: (800) 336-3296